VETERANS MEMORIAL TRIBUTE The Wheeling Jamboree
May 27, 2023
at 7:30 p.m.
Purchase Tickets Now
Join the historic Ariel Opera House in welcoming the Wheeling Jamboree featuring Billy Payne and Shana Smith!
The members of the Wheeling Jamboree USA staff band are not only veterans of the legendary show but are known for backing and performing with the icons of country music! The Jamboree band is recognized as top-shelf musicians by those inducted into the Country Music Hall of Fame and the West Virginia Music Hall of Fame.
Originating in 1933, The Wheeling Jamboree is "The Country Music Show with Tradition Like None Other!"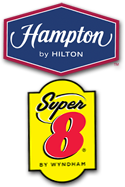 Billy Payne, a native West Virginian, played for many years with the Waylon Jennings Band and has shared the stage with many Country music legends. Performing throughout the U.S. and Europe, he has enjoyed gaining fans along the way with his traditional style of music and is a member of the Wheeling Jamboree. He has scored 2-top ten independent country songs and one on the Top 30.
Shana Smith, a country singer/songwriter, has called southern Ohio her home for the better part of a decade. Recording and performing in Nashville with some of the best musicians and artists. She was inducted as an artist member of the Wheeling Jamboree in 2014 and a member of the Country Music Association. Shana has released several independent albums and continues to write and perform.